HOTEL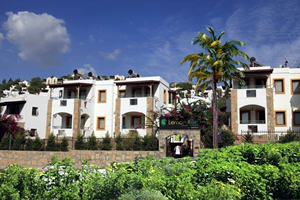 The family run Lemon Tree Apart-Hotel is situated between Gumbet and Bitez. It has the advantage of being on a mini-bus route to Gumbet, Bitez and Bodrum. This complex boasts 12 one bedroom, one living room apartments, each sleeping up to 3 people. There are also 4 two bedroom ,one living room apartments sleeping up to from 2 to 4 people, two bedroom, one living room suites, each sleeping up to 4 adults and 1 child. The facilities include private swimming pool, bar, restaurant and a 125 metre squared reception area. The Koseoglu family look forward to welcoming you to their charming hotel and making your Turkish holiday a fantastic experience.
RESTAURANT & BAR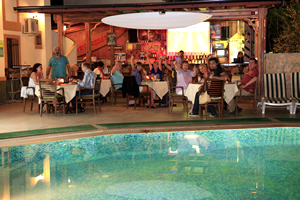 There is a large open air , poolside restaurant & bar which will serve breakfast , lunch and evening meals as well as snacks. Our chef will be very happy to cook evening meals on our poolside barbeque for the enjoyment of our guests. Special orders welcome. There are two swimming pools. The large pool 70m2 with a depth of 1.50m – 1.60 metres for there is also a, 10 metre square pool which has a depth of 0.40 metres for childiren.
APARTMENT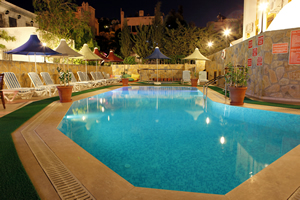 We have table tennis, pool table and table football for our guests entertainment and we also have a 42 inch wide screen and 90 inch wide screen TV in the bar area broadcasting sports, including international football and european sattelite. Laundry service is also available, along with 24 hour hot water, wireless İnternet Access, safety deposit box at each room and on-sight security cameras. The bar and restaurant staff are happy to serve our guests at any time.